4CORE PUTTERS
You can't play golf today?
Still, there's plenty of time to think about your next putter, that's going to help you save more strokes this season
The Aidhm K SERIES Putter with its patented 4CORE VIBRATION ABSORPTION CORE TECHNOLOGY, designed and built in Ireland.
One of the best rolling putters on the market, with a unique feel at impact.
5 Axis CNC milled perfection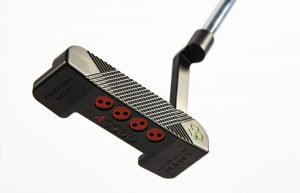 For more information, contact European Clubmaker of the Year, Peter J Doyle at Precision Fit Golf
Newtown Golf Range, Tramore
4CORE Putters
Feel the Green
K SERIES PUTTER 399 EURO including Fitting & Assembly
PRECISION FIT GOLF
WE FIT WE BUILD YOU PERFORM
#clubmaker #best_in_europe