Custom Built not just CUSTOM FITTED
The new Srixon ZX range, being released on September 19th and soon available at Precision Fit Golf.  Master Clubmaker Peter J Doyle, the only Professional Clubmaker in Ireland trusted with a component account for Srixon and Cleveland brands.  
Having your clubs professionally built, can bring so much additional enjoyment to the game of golf.  Clubs that are specifically MADE for YOU, unlike retail fitting which is poorer in comparison and can leave the golfer with clubs that are far too generic, and in some cases, built to a poor standard.
Multi award winning European Clubmaker, Peter J Doyle can improve your game tenfold with his product offerings, advice and clubmaking expertise.  See for yourself, why thousands of golfers in Ireland trust Precision Fit Golf for all their golfing needs.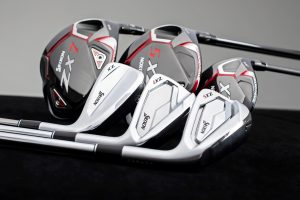 Precision Fit Golf